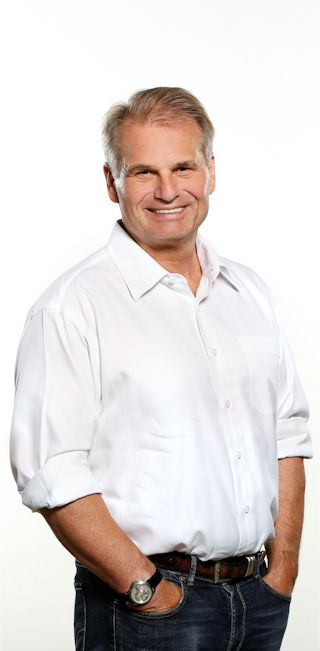 is a native of the Free Hanseatic City of Bremen, who has long resided and worked in Göttingen and has been admitted to the bar in both Germany and California.
He has almost 25 years of experience as a litigator. Beginning with primarily medical malpractice claims, he gradually expanded his clientele to include injured corporate and bank clients, including Deutsche Bank in the so-called "junk real estate lawsuits."
In 2004, he even filed a 45-page criminal complaint against the then chairman of the 11th BGH Senate for perverting the law for an injured party. In contrast to the 9th Senate, this senate was also a 'banking senate', which made judgments that were conspicuously pro-bank and detrimental to customers.
In the annals of German legal history, this particular criminal complaint by a lawyer was the first ever filed.
He used the lawsuits against Deutsche Bank to virtually universally demonstrate in almost every case that the German judicial system was not carrying out the "proper" procedures.
Given his experience, it is evident – yet still admirable – how much effort, care, and persistence he has put into elucidating the Corona facts in the so-called "Corona Committee" since July 10, 2020. He had a key role in creating a network of worldwide specialists and attorneys until September 2022, and he personally took part in more than 400 discussions during the weekly, protracted committee meetings.
He will no longer publicly comment on the committee's recent dissolution, in contrast to his close committee colleagues, but will provide the required clarity in court – as is needed.
With the help of the new ICIC team established by him, he will continue to work on resolving local, national, and international Corona crimes.
The work to be done here is far from finished.